...bidets are becoming trendy among younger generations and millennials alike.
The Alpha JX bidet seat was the best overall bidet seat we tested, featuring the most desirable technologies at the lowest price.
...Alpha was designed to advance bidet use in the U.S.
...simple to install and come with many of the same features of a built-in bidet...
We tested the Alpha JX...and found it easy to install, effective, and an efficient water saver.
The beauty of bidets is that they provide post-shower cleanliness where it counts...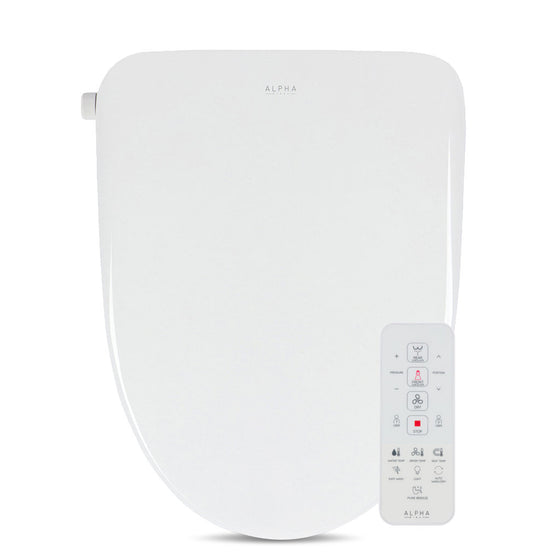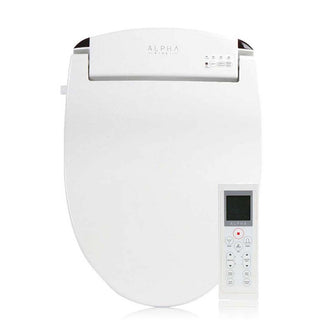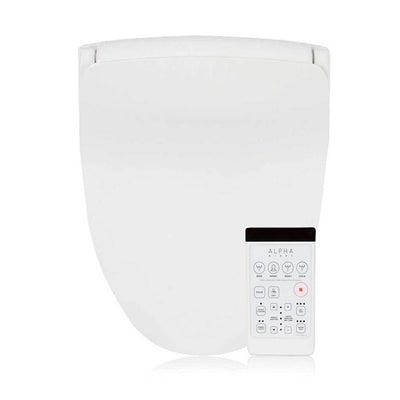 Advancing modern hygiene
The Alpha Bidet Collection
Stop wiping with toilet paper and let our innovative bidet seats elevate your personal hygiene.
Shop Now
CLEANSING MADE EASY
The Alpha Bidet Difference
With over a decade of experience in the bidet industry, we built Alpha Bidet to take the stress out of shopping for a bidet seat.
Our guiding design principles
Sleek, Modern Design
No bulky bidet seats here. Alpha BIdets are designed to be modern, slim, and low profile with functional touch points like LED night lights and sittable lids.
Effective Cleansing
What good is a bidet seat if it doesn't clean? Alpha Bidets provide strong, warm water sprays for effective cleansing of your delicate areas.
Luxury Quality, Easy Pricing
A bidet seat shouldn't break the bank. We believe bidet seats should be accessible to all budgets and Alpha Bidets provide the most bang for buck on the market.
Don't take our word for it
★★★★★

I wanted to get my wife something she'd been hinting at for years. Finally bought the Alpha JX after a lot of research on bidets. Delivery was fast, instructions clear so installed it myself.
Wife loves it.
★★★★★

I personally think it's life changing. First, it's easy to install. I love that it has a nightlight, the water is so nice and warm and the heated seat is amazing! We ordered a second one right after we installed the first one.
★★★★★

Great value, works well. Easy to use, easy to install. I compared to TOTO, this is half the price, and all the same features. Well worth it!
★★★★★

Yes, the bidet part is cool. The lighting makes it even more awesome. But the heated seats make midnite winter visits downright inviting!
★★★★★

The Alpha GX Wave has very good build quality and work extremely well. I am surprise that such good product it does not cost more.
I wish I had purchased it longtime ago.
What do I need?
Alpha Bidets are designed to work with most toilets. Here's what's required:
Most residential toilets are compatible, but there are exceptions. Use our fitment guide to determine if your toilet will work: click here
Your toilet should already have a water source to its left. Alpha Bidets will tap into this water source, the same fresh water that you shower with.
Our electronic Alpha Bidets need a 15A GFCI outlet to plug into. Yes, heavy duty extension cords are fine. For more details, click here.
Alpha Bidets are also available at these fine retailers: